Business membership network
Promoting plant-based living in the community
---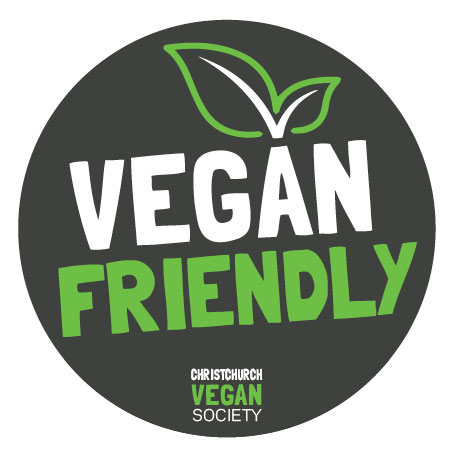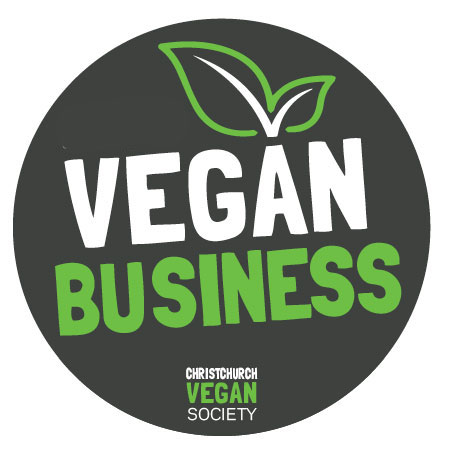 ---
Conditions of membership
In order to be a part of our membership programme*:
1) All staff must have a clear understanding of what vegan means.
2) Signage or your menu must clearly state which options are suitable for vegans or can be made vegan on request.
3) Our Vegan Friendly sticker is displayed in a visible location within your store eg: front door, window, menu or display counter.
*Inclusion in the membership network does not constitute an endorsement by CVS of, and CVS takes no responsibility for, the products or services offered by the member.
---
Our Business Membership Network is open to all vegan or vegan-friendly businesses who are committed to encouraging or promoting veganism and a plant-based diet.
As a vegan-friendly business, you can be part of the awesome vegan revolution by joining Christchurch's most pro-active vegan outreach organisation. In doing so, we will be able to support and promote your business too!
Business Membership: $100 annually
---
We help people find your business through online promotion and engagement with our large network of followers and members.
We help your business to connect with a diverse community interested in vegan friendly products and services.

Forging dynamic partnerships
We have been working alongside businesses to deliver exciting events, promotional opportunities and more since 2002. Let's do great things together!
Growing our community
As a registered charity, we rely on donations and sponsorship to continue to carry out our important work in our community.
Connecting supply with demand
Bringing the community together
People want to know where they can find local vegan food, products and vegan-friendly services, particularly if it is exciting and new!
Positioning your business within the heart of the vegan and vegan-friendly community can only benefit sales and promotion!
---
Special introductory offer

Join our business membership programme today for $75 and save $25! (New members only) Business Membership – $75 special offer
$100.00
Annual Membership includes:
• Business listed in our vegan-friendly online directory
• $40 off stallholder fees at our annual Vegan Expo
• Priority stallholder registration for our annual Vegan Expo and monthly Vegan Night Mākete
• A promotional advertisement about your products or business on Facebook
• One promotional advertisement about your products or business on Instagram
• Invitations to join local special events and activities when promotional opportunities arise
• A 'Vegan Friendly' sticker to display on your stall/shop window
• Your business logo placement on our website Business Membership Renewal
$100.00
Annual Membership includes:
• Business listed in our vegan-friendly online directory
• $40 off stallholder fees at our annual Vegan Expo
• Priority stallholder registration for our annual Vegan Expo and monthly Vegan Night Mākete
• A promotional advertisement about your products or business on Facebook
• One promotional advertisement about your products or business on Instagram
• Invitations to join local special events and activities when promotional opportunities arise
• A 'Vegan Friendly' sticker to display on your stall/shop window
• Your business logo placement on our website