[vc_row inner_container="true" padding_top="50px" padding_bottom="0px" bg_video="" class="" style=""][vc_column fade_animation_offset="45px" width="2/3″][custom_headline level="h1″ looks_like="h1″ id="" class="" style=""]Vegan Camp 2019[/custom_headline][text_output]Vegan Camp is scheduled for Easter Weekend (19-22 April).
Vegan Camp (Kaimanga Mutunga Wiki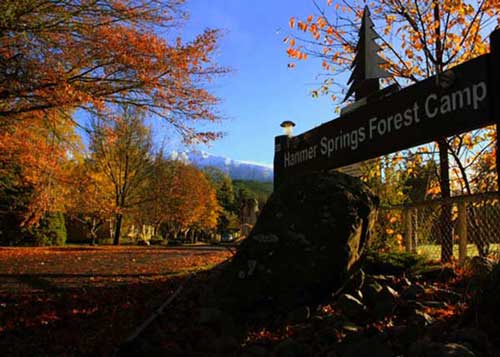 Aotearoa) is held biennially in the mountain village of Hanmer Springs, in New Zealand's beautiful South Island. The aim of Vegan Camp is to build vegan community and to provide an opportunity for vegans to come together to relax, indulge, grow and play.
Delicious vegan meals will be provided and both group and independent activities will be scheduled so that you can get to meet or be reacquainted with other vegans, whilst also having your own space and chill out time. Accommodation options include motel units, cabins and camping in tents – something for every preference and budget.[/text_output][gap size="25px" id="" class="" style=""][image src="3201″ alt="" href="" title="" info_content="" lightbox_caption="" id="" class="" style=""][gap size="25px" id="" class="" style=""][vc_tta_tabs style="flat" color="white" spacing="5″ gap="20″ active_section="1″ no_fill_content_area="true"][vc_tta_section title="Good eating" tab_id="1533195717701-d9ae2251-a985″][text_output]Our 2019 weekend menu
[/text_output][vc_row_inner padding_top="0px" padding_bottom="0px"][vc_column_inner fade_animation_offset="45px" width="1/2″][text_output]
Friday
Dinner
Not Buttered Chicken with sliced green beans
Brown rice/red rice and green salad
Apple crumble and fresh fruit
Saturday
Breakfast
Scrambled tofu
Porridge or non-gluten muesli
Toast and spreads
Baked beans (gluten free option)
Lunch
Baked rice balls with tomato sauce
Macaroni cheese with broccoli and/or cauliflower
Rainbow chickpea salad
Dinner
Spanakopita
Mashed potatoes and gravy
Lentil vegetable stew
Raita
Pasifika coleslaw salad
Trifle (gluten free option)
[/text_output][/vc_column_inner][vc_column_inner fade_animation_offset="45px" width="1/2″][text_output]
Sunday
Breakfast

Sautéed tofu and mushrooms
Poached tomatoes
Toast and spreads
Porridge or gluten free muesil
Lunch

Polenta Frittata baked with pumpkin
Tangy leafy salad
Dinner

Moussaka
Hassel back potatoes
Sweet chili sauce
Sweet bean medley
Cheese cake with fruit topping
Monday
Breakfast
Kitchree
Toast and spreads
Gluten free muesli
Leftovers
Lunch/takeaway
Savoury muffin
Wraps – baked tofu, salad, roast veges and aioli
Coconut ice
[/text_output][/vc_column_inner][/vc_row_inner][text_output]Meals will be communally shared at tables. Our chefs will prepare the menu and cook the food, with help from volunteers. Please bring some vegan baking and hand in on arrival. These will be shared at supper times.
Allergies and intolerances
Please tell us on the registration form if you have any allergies or intolerances we need to be aware of. We will cater for allergies and intolerances but not preferences. If you are not allergic or intolerant to a food, please don't list it on your registration form as it does require extra effort and expense for the cooks to do alternatives. We are happy to help you if you need it though.
Please tell us on your registration form if you are a raw vegan. The majority of dishes in our menu are not raw and so if you are a raw vegan we will want to plan with you in advance so that Vegan Camp is accessible for you. We are happy to help you but again, if you are not a raw vegan normally, please don't list it on your registration form. If your special diet requires expensive foods which are not covered[/text_output][/vc_tta_section][vc_tta_section title="Our ethos" tab_id="1550511787796-2ac27f6a-58ca"][text_output]
OUR GUIDELINES
Vegan Camp is open to all vegans. If you don't know, the definition of vegan is someone who excludes all animal products from their diet.
If you're not vegan you can still attend by going vegan for at least two weeks before the event or by accompanying with a vegan. We ask for everyone to behave respectfully towards each other.
Photos taken at Vegan Camp may be used by us to promote veganism. If you have objections to being in photos please let us know in advance.
This is a drug and smoke-free event.
Due to camp rules, dogs are not permitted (guide dogs ok).
OUR COMMUNITY
Vegan Camp is a community event organised by volunteers. To make our stay easy for everyone, we ask that you:
–  be at meals on time
–  volunteer for three kitchen shifts – this will happen at the camp
–  wash up your own dishes after meals
–  if attending with children, to be responsible for your own child at all times
–  be present when there are whole group activities
–  clean up after yourself and your children and leave your room as you found it
–  help with the general clean up on departure day
If we have plenty of participants, parents of young children will be relieved of their shift duties.
WHAT TO BRING
– Bedding – (unless paid for linen)
– Torch and sunscreen
– Personal belongings
– Vegan baking to share[/text_output][/vc_tta_section][vc_tta_section title="Activities" tab_id="1533202927084-e311af55-9ade"][text_output]The following is the general schedule for the weekend. Some things still need to be confirmed and if you wish to also host a workshop or organise and activity please let us know ASAP.
Friday
Arrive any time after 2pm
6pm – Dinner
7.30pm – Welcome. 
Free time.
 Group activity. Suggested activities:
 lounge
 board games in the dining area
Saturday
 8.30-9am – 
Breakfast

9-10am: Vegan Speed. Group photo
. Day planning. Free time
10-12.30pm – 
Suggested activities:
 – dip in the pools
– mini golf
– walking
– mountain biking
– hanging out
– shopping/cafés in the village
– workshops
12.30pm
 – Lunch  Free time
1.30-5.30pm – see suggested activities
6pm – Dinner


7.30pm  – Mini Quiz – teams of vegans attempt to answer quiz questions in competition.
 Vegan Ice Cream Eating Competition – can you beat Asher's amazing feat of eating 100gms of vegan ice cream in 36 seconds which he set at the 2013 Vegan Weekend?  It hasn't been beaten yet, in any age-group!
Sunday
8.30-9am – 
Breakfast


9.30-10am – Vegan Easter Egg/Bunny Hunt
Organise activities for the day
. Free time
10-12.30pm
 – see suggested activities
Workshop:  Cooking demo by Camp Chef Saci
12.30pm – Lunch 
 Free time– see suggested activities
6pm 
- Dinner Group Activity
6.30-10pm Movie Night
Kids film (6.30pm). Films for older people (8pm). Popcorn
Monday
8-8.30am
 – Breakfast

8.45am – 
Camp farewells
9-10am – Group activity and then clean up
Vegan Weekend 2019 officially ends.
 You will be given a packed lunch to take with you.
As you can see, we have structured and free time during Vegan Camp. There is always a getting to know one another vegan speed updating session, a quiz night, a movie night and a vegan ice cream eating competition. We also have a few workshops. Please contact us if you would like to offer a workshop. Previous suggestions for workshops have included:
Get together for vegan parents – a chance to chat about parenting, kids, being vegan and parenting
Vegan cream workshop – how to make vegan creamy foods such as yogurt, whipped cream, sour cream and cheese sauce (please bring a small (around 100ml) leak proof container so you can take home a yogurt starter)
After breakfast each day there will be a brief meeting to organise those who wish to do an activity together. Hanmer Springs offers something for everyone. We will organise shuttles to drop you off or pick up in Hanmer village if you want to go there during the free time sessions to swim, walk, explore or shop. Otherwise it is a pleasant 2.5km walk to the village from the venue. During the free times, you might wish to do some of the following activities:
Walks – there are a variety of short and longer walks or varying difficulties. Some are suitable for children.
Swim in the pools – by going as a group we will receive a discount on the entry price
Massage – you must pre book a treatment before you arrive at Hanmer Springs
Mountain Biking – bring your own bike or rent one there
Mini Golf – by going as a group we will receive a discount on the entry price
Shopping – Hanmer Springs has many boutique stores to buy clothes, gifts and arts and crafts.[/text_output][/vc_tta_section][vc_tta_section title="Families" tab_id="1533195582889-108d9abf-44d2″][text_output]Vegan Camp is especially welcoming to vegan families. The Hanmer Forest Camp venue is ideal for children. There is an excellent playground, a large grassy field for games, cabin rooms that can accommodate families of up to 6 people and lots of other kids to play with. We hope that child-free participants will offer to spend time with the children and play games with them; however it is important to remember you are responsible for the children you bring and that Vegan Camp is unable to provide child care. Parents may wish to share care (e.g. taking a group to the playground) and should work this out between them. If you can bring some toys and games for your child and other children to play with, that would be very welcome.
Please understand that children like everyone, are welcome at Vegan Camp, but everyone, including the children, feels happier and safer when there are clear boundaries and expectations of behaviour.
Parental guidelines
As parents are responsible at all times for their children, please ensure you keep to the following rules. Please ensure that:
Your pre-schooler is never left without an adult caring for them who is directly responsible for them. Parents of older children must know where they are at any time.
Your child cleans up any mess they make. This includes packing away toys etc as soon as they are finished with them.
If your child hurts anyone you sort this with that person and if it is a child, you inform the parent what happened
There is no throwing inside
There is no hitting
There is no booing or put downs
Your child is not running wildly around and/or shrieking inside disturbing others
Children under 10 years do not go into the kitchen at any time. If children need something from the kitchen, for safety reasons, they need to be outside the door whilst you fetch what they need.
These rules are so that everyone can have a safe and good time at Vegan Camp.  On your registration form we will ask parents to sign a form agreeing to keep to these rules, for everyone's enjoyment.[/text_output][/vc_tta_section][vc_tta_section title="Accommodation" tab_id="1533196726957-11f967ce-4dcc"][text_output]Vegan Camp will be held at Hanmer Springs Forest Camp. Forest Camp has a range of accommodation options that should suit all budgets. Families will be staying in the cabins unless they are camping. We will be using the Big Kitchen for meals and social activities.
Accommodation options including rooms for singles, couples and families or groups of friends with shared bathrooms (or private bathrooms at no extra cost for Kiwiable card holders). There are also two motel-unit type of studio flats available. Tents and camper vans can also be accommodated; however the sites are not powered. The shared bathrooms are modern and very clean.
Kiwiable card holders are able to use the more private disabled toilets for no extra cost (email kiwiable@ccc.govt.nz). Costs will vary depending on the type of accommodation you require. For those who don't wish to share a room, private rooms can be booked (for one or two people) when you register for Vegan Camp for an additional cost.
There are a limited number of double beds available which are available on a first come basis. Please indicate on your registration form if you want a double bed. If you are not allocated one, it is because they were booked out before we received your registration. Please DO NOT book via or contact Hanmer Springs Forest Camp with your inquiries, email us instead.
We have reserved cabins in the Ensor Lodge. Ensor Lodge: is a modern block of cabins, with heating, which can accommodate between 3-6 people. They contain single bunk beds with a small number offering double beds also.
There are two self contained motel-type units attached to Abilities Lodge for anyone wanting a private bathroom and own kitchenette. These units have a queen bed and one has an additional bed settee. These are available on a first come basis. If another group is booked in the Abilities Lodge where these units are situated, motel users may hear sounds from the other users. However, the entrances are separate. It is possible to bring your own tent or camper van. Forest Camp offers 24 non powered spacious sites. Please note that Vegan Camp is being held in Autumn in the mountains and it could be cold if camping.
The Hanmer Springs Forest Camp has been designed with people with disabilities in mind. If you are a wheelchair user, please book an Ensor Lodge Cabin or a self contained unit. There is more information for wheelchair users below. Also go to the Hanmer Springs Forest Camp accessibility information page http://www.hanmerforestWeekend.co.nz/accessibility.html
For other disabilities, please let us know if there is anything we need to be aware of so that we can make it easier for you to attend. All of the family-style cabins in Ensor Lodge are well-suited for anyone using a wheelchair as they are an open-plan with a double bed and either one or two sets of bunks.
Accessing the Ensor Lodge is easy for people of all abilities as wide walkways and ramps lead up to the cabins. Attached to the Sequoia Wing is an accessible toilet/shower facility that is available to use for anyone that has a disability FREE of charge. Within the toilet/shower facilities there is a shower wheelchair in each facility available for use. The Big Kitchen where we will be having meals and activities is also wheelchair accessible. Please let us know at registration if you use a wheelchair or other disability so that we can ensure you are allocated a suitable room and have free access to the accessible toilets and showers.[/text_output][/vc_tta_section][vc_tta_section title="Transport" tab_id="1533196790028-7678f4fa-b376″][text_output]The venue is Hanmer Forest Camp (run by the Hanmer Forest Springs Forest Camp Charitable Trust). The address is 243 Jollies Pass Road, Hanmer Springs (a 90 minute drive from Christchurch).
If you require a ride to Hanmer from Christchurch or from anywhere else, please try to organise this through the Facebook page or your own networks, as we may not able to co-ordinate car-pooling this year (we will try but we are very busy so cannot guarantee it). If you do find a ride with another attendee of Vegan Camp, please contribute $10 one way for petrol and give this directly to your driver.
You can also book a shuttle. Shuttles can be booked via www.hanmertours.co.nz or www.hanmerconnection.co.nz. Please remember it is Easter Weekend so you MUST book in advance. It will pay to check times before booking flights etc to be sure you can get a shuttle for the time you need as these operate at certain times only.
We can pick up from Hanmer (only if you pre-arrange it with us) if the shuttle won't take you to Forest Camp.[/text_output][/vc_tta_section][/vc_tta_tabs][/vc_column][vc_column fade_animation_offset="45px" width="1/3″][image src="1417″ alt="" href="" title="" info_content="" lightbox_caption="" id="" class="" style=""][gap size="25px" id="" class="" style=""][gap size="25px" id="" class="" style=""][custom_headline level="h3″ looks_like="h3″ id="" class="" style=""]Send a message[/custom_headline][gap size="25px" id="" class="" style=""][ninja_form id="9″][/vc_column][/vc_row]