News, reviews and local notices
---
Our newsletters
---
---
---
Community notices
Vegan business, Ananda, is seeking an enthusiastic person to help run their stalls at the Christchurch farmer's Market on Saturdays. If you're outgoing, social, enjoy chatting with people and ideally a vegan, then drop a line to Mara and Fernando.

A female vegetarian and her cat seek accommodation (house share, sleepout or self contained unit) with like-minded animal lovers. Ideally a safe area with an enclosed garden for the cat. Please email us if you have something suitable or would like more info.

Team Vegan offers a social park run around the often peaceful oasis of Hagley Park every Monday for anyone vegan. Meet at 6pm on the corners of Deans and Moorhouse Avenue. Allow 1 hour. Check our What's On for upcoming dates.

An informal get-together on a Saturday night sharing great food and laughs. Bring a plate of vegan food for all to share and $4 towards venue hire. It has to be the best meal in town! Check the What's On section for dates.

The Whole food plant-based and Raw Potluck group follows a raw vegan or whole food plant-based lifestyle in Christchurch. The social group offers a great opportunity to share recipe ideas, provides support for when feel like detoxing and feeling part of a community. The whole foods plant-based diet includes load of veggies, fruits, starches, no oil, no sugar, no refined flours. Check our What's On page for upcoming dates.

The Vegetarian Youth Group supports teens aged 10-13 and offers fun and social activities. The group is for young vegetarians, vegans, and those interested in finding out how to become one. For more information please email us.

A social group for single people to go out, eat, drink and be merry! The group meets each second Friday of the month. Email Piyush for more info or check our calendar for upcoming dates.
Submit a notice
If you have community notice you would like to submit, please you the form below. If we deem it has no relevance to vegans and vegetarians in Christchurch we can't promise we will include it.
---
Christchurch Vegan Society
301 Tuam Street
Christchurch 8011
PHONE: 03 940 9483
EMAIL: info@veganchristchurch.org.nz
---
---
Follow us
---
---
---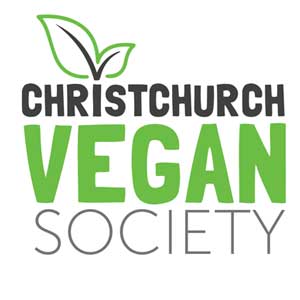 Affiliated national organisations, charities and local groups we proudly work alongside
---
[logoshowcase loop="true" dots="false" arrows="false' center_mode="true" slides_column="6″]