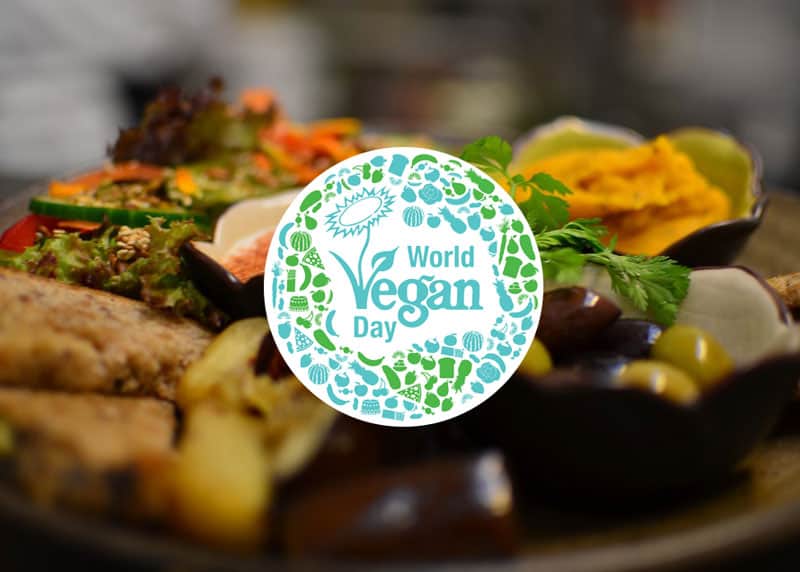 World Vegan Day celebratory dinner
Come celebrate World Vegan Day in Christchurch at the Lotus Heart!
We have organised a special celebratory dinner at the beautiful Lotus Heart Restaurant. The Lotus Heart are opening specially for us and we will have sole use of the restaurant.
Come dine with us and enjoy a special menu for the evening and hear CVS President Yolanda Soryl present her annual 'State of the Vegan Nation' speech. Bring your family or friends. All welcome.
SPECIAL VEGAN DAY CELEBRATORY MENU 
Starter
Firecracker Cauliflower Bites (GF)
Main options
 Ayurvedic Thali (GF)
Specific dishes yet to be confirmed so here is an example:
Ginger dal,  Jackfruit kathal subji (curry),  Spicy pineapple slaw,
Pickled vegetables, Match tea organic jasmine rice
In Ayurveda there a six tastes – sweet, sour, salty, bitter, pungent and astringent.  The six tastes are recommended in every meal, with the idea that by incorporating all six tastes will help maintain balanced nutrition and good health. Ayurveda believes that food is your first medicine.
Mushroom, pecan and lentil burger
Served with baby greens, coriander, pickled red onion,
barbecue sauce and tomato and garlic aioli.
Served with salad, fries, and barbecue sauce.
(GF available)
Dessert options
Vanilla chai cheesecake (GF)
with Pandan leaf and coconut ice cream
Chocolate cake
Tickets: Adults $43    Children: $20
Your choice of main and dessert. Drinks and any extras you order are additional and are to be paid for to the Lotus Heart directly on the night. All tickets must be pre-booked through us and not the Lotus Heart.
Tickets sales have now closed.