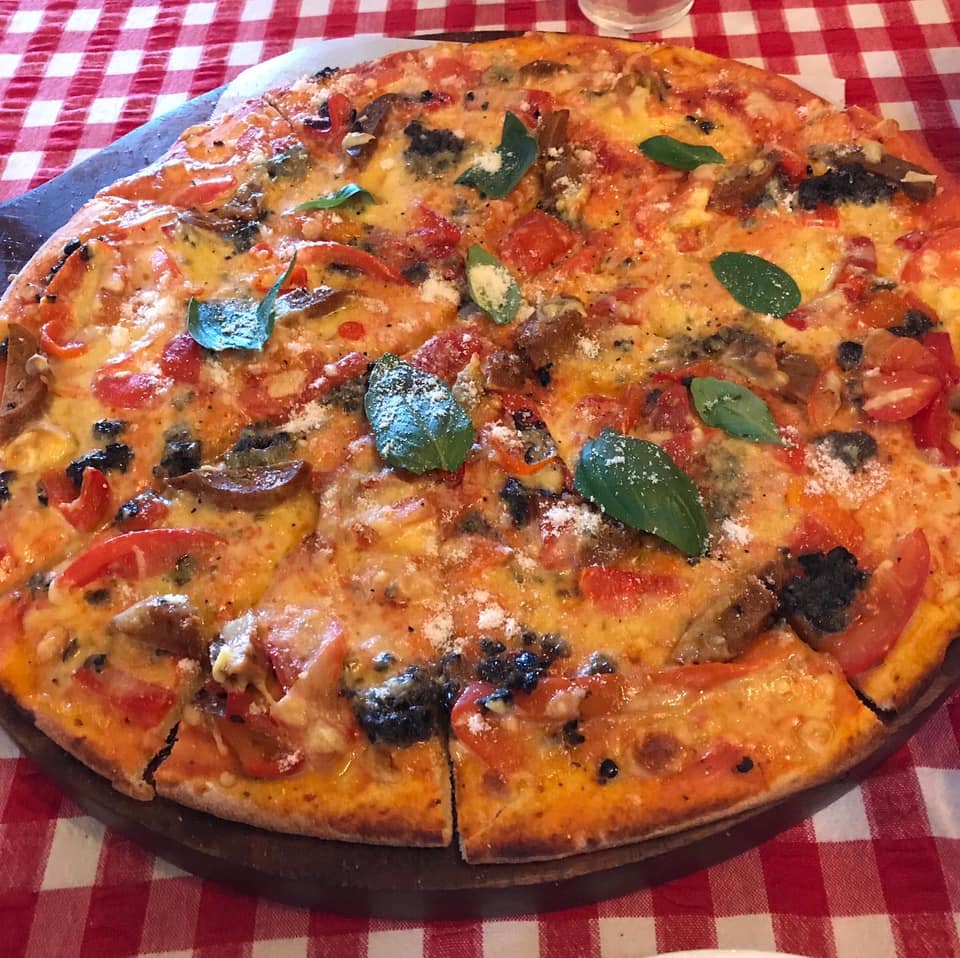 Vegan pizza potluck
All are welcome to our first post-lockdown potluck event on Saturday, August 15 from 6pm at Knox Church, 28 Bealey Ave.
Please bring toppings for pizzas and your own drinks. Bases will be provided by none other than our special guest for the evening, pizza masterchef Darren Patterson. This interactive potluck event will involve preparing pizzas to share with others. Darren will share some tips on how to make quick and easy fresh pizza bases. If you are stuck for ideas veganheaven.org may be inspirational.
Or if you would prefer, bring a dessert or buy one from New World Durham – they have a wide range of vegan baked goods and off the shelf dishes/food items. Please ask us if you want help thinking of what to bring.
There will be a post-AGM summary update between the savoury pizza course and the dessert pizza course. The AGM will be from 4pm – 5pm earlier that day and all are welcome to observe.
As usual, everyone is welcome. Feel free to bring a friend, vegan or otherwise.
Cost: $3 towards room hire (kids free) – if $3 is too much for you, please contact us and we will sort it. We want everyone to be able to come.
Time: 6pm
Date: Saturday, August 15, 2020.
Venue: Knox Church, 28 Bealey Avenue, corner of Bealey Ave and Victoria St.
Parking: Free off street car parking is available in the church car park or on street
Bring: Toppings, sauces, vegan cheeses for pizza, sweet or savoury. (Fresh bases will be provided).
Children: There will be board games in the foyer for children while the talk is on. Bring a game if you have one