Vegan Pavlova
30 minPrep Time
3 hrCook Time
3 hr, 30 Total Time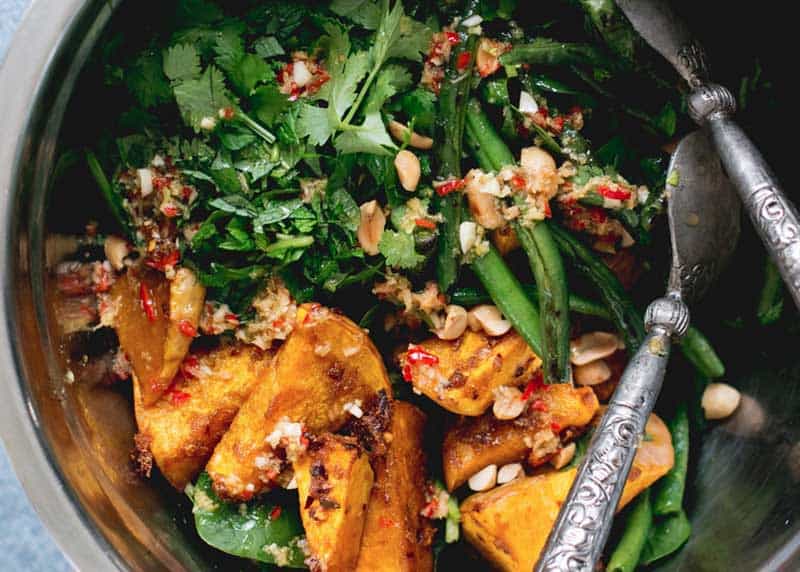 Ingredients
Aquafaba/chickpea liquid from a can of Ceres Organic Chickpeas*
1 C castor sugar
1 tsp vanilla essence
1 heaped tsp xanthum gum (health food stores, Bin Inn, supermarkets (gluten free section)
1–2 tsp vinegar (any will do e.g. apple cider, white, malt)
Instructions
Preheat oven to 110C/230F
With an electric mixer (a stand mixer will make it easier), whip the aquafaba until it forms stiff peaks and doesn't move when lifting up beaters.
Once stiff, slowly beat in the sugar followed by the remaining ingredients.
Beat for another 2-5 minutes until stiff and glossy.
Cover a baking tray with baking paper and trace a circle on it with pencil around a dinner plate to give you an outline to follow. Spread the mixture out in the circle with a large, long metal spatula (better for shaping). Note the pavlova should be mounded somewhat in the middle as it will later collapse a little. A higher pavlova will give you a more marshmallow middle.
Cook for approximately 3 hours before leaving for at least an hour to completely cool in the oven. Leave untouched overnight if making the day before (with the oven door left shut). Don't open the door or it may soften. Ideally, leave it in the oven until ready to serve or if not, keep somewhere dry and not humid.
Invert the pavlova onto a suitably sized/shaped plate. Use the baking paper to help with this rather delicate process. You should be able to get under the baking paper with one hand, and placing one hand on top, gingerly turn meringue upside down onto the plate.
Just before serving, put the desired amount of vegan cream (see our recipe for Soy Whipped Cream) on top of the pavlova. To avoid the cream collapsing the top of the pav, put spoonfuls of cream around the edges of the pav and use a spatula to evenly smooth it to cover the top. Decorate and serve immediately.
N.B. This will make a very large pav, but you could shape it into two circles to make two smaller pavs.
Notes
* If you can't find Ceres Organic Chickpeas try and find a brand without salt added or very low sodium. It's worth taking the time to find Ceres Organic Chickpeas. Drain the liquid from the chickpeas through a sieve into a bowl. Put the chickpeas aside for another dish as only the liquid is required.
Slightly adapted from the recipe "The Ridiculously Improbable Pavlova" www.uvm.edu/pdodds/writings/2015-12-06vegan-pavlova/
N.B. You can learn a lot about how to replace egg white in any recipe by joining the Facebook group 'Aquafaba (Vegan Meringue - Hits and Misses!)'
7.8.1.2
25
https://veganchristchurch.org.nz/garlic-aioli/