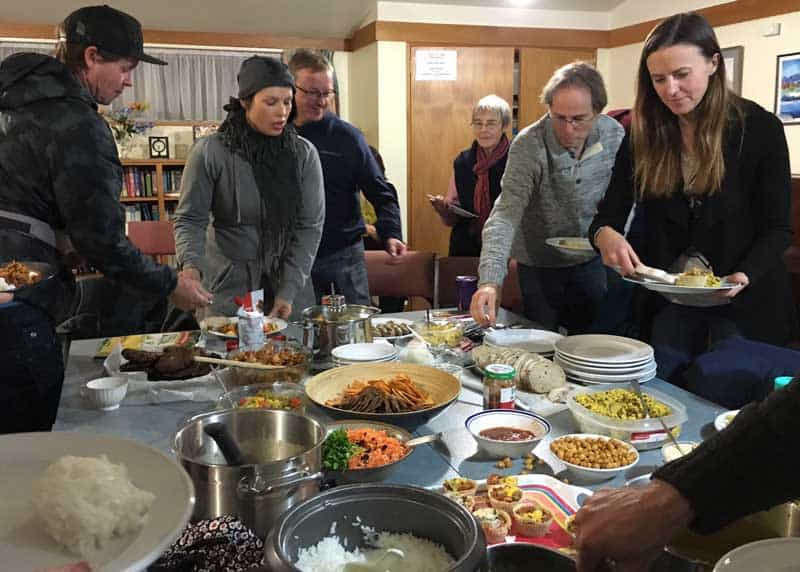 Pot Luck dinner with special guest Dom Mallard
All are welcome to our November 2 potluck with special guest speaker Dom Mallard, regional organiser manager of Anonymous for the Voiceless.

Dom will discuss how to encourage people to get involved in local grassroots activism. She'll also talk about Anonymous for the Voiceless (AV), a global organisation that runs a consistent and effective form of activism in Christchurch.

Dom has been involved in activism for about four years. She started out with Christchurch Animal Rights Action, a grassroots action group and as her awareness grew she became more interested in global organisations and the change that was being created. She became an AV organiser in July 2017 and now leads a team of 29 regional organisers from around the world and assists with the day-to-day inner workings of the organisation. She and husband Kelvin have four grown children and are musicians by trade.

Please bring a vegan dish to share and your own drinks. If you are stuck for ideas on what to bring, check out our recipe page veganchristchurch.org.nz/cool-stuff/recipes/ Or if you would prefer, buy something from New World Durham Street – they have a wide range of vegan baked goods and off the shelf dishes/food items. Please ask us if you want help thinking of what to bring.

Everyone is welcome. Feel free to bring a friend.

Cost: $3 towards room hire (kids free) – if $3 is too much for you, please contact us and we will sort it. We want everyone to be able to come.

Time: 6pm
Date: Saturday November 2th 2019.

Venue: Knox Church, corner of Bealey Ave and Victoria St.

Parking: free off-street car parking is available in the church car park or on the street.

Children: there will be board games in the foyer for children while the talk is on. Bring a game if you have one you want to play or join in with our games.