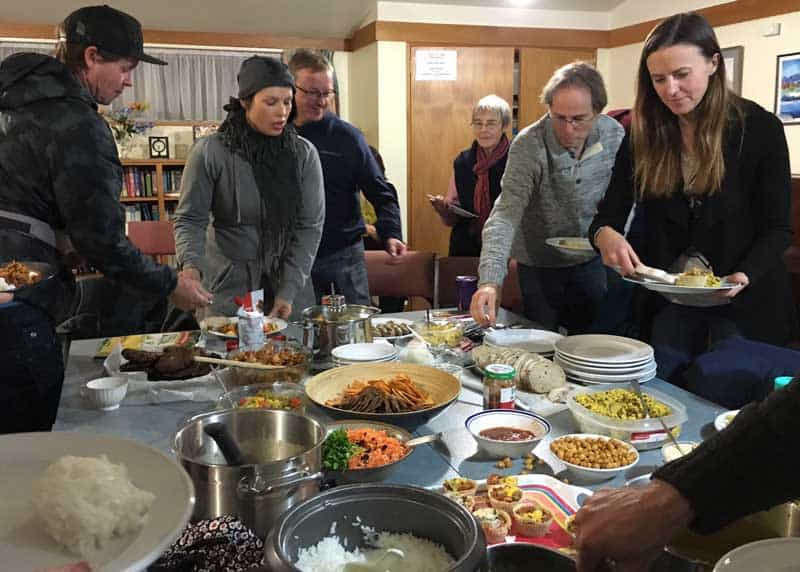 Pot luck and speaker – Rowan Taylor
Come to our first CVS pot luck for the year and hear Rowan Taylor speak on "Beyond Animal Farming – How NZ Can Lead the World".
Environmental analyst and vegan, Ro
wan Taylor, looks at the prospects for shifting to an animal-free economy. How could we do it? How fast could we do it? How far could we take it? And will we? Rowan Taylor is a Christchurch-based environmental policy analyst who has worked and campaigned on environmental, animal liberation and human rights issues for four decades.
Please bring a vegan dish to share and your own drinks.
If you are stuck for ideas on what to bring, check out our recipe page or if you would prefer, buy something from New World South City – they have a wide range of vegan baked goods and off the shelf dishes/food items. Please ask us if you want help thinking of what to bring. Everyone is welcome. Feel free to bring a friend.
$3 donation (towards room hire) – if $3 is too much for you, please contact us and we will sort it. We want everyone to be able to come.