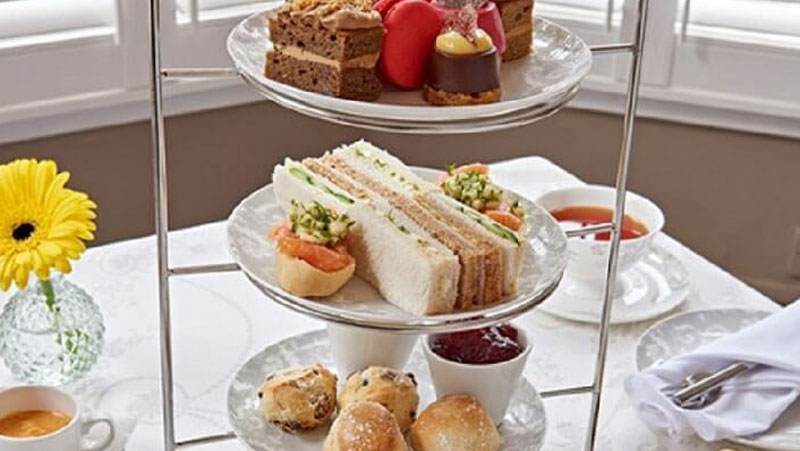 Vegan High Tea fundraiser
You are cordially invited for High Tea…

Come join us for a wonderful afternoon with vegan High Tea. Who can resist a delectable collection of sweet and savoury tiered offerings? And there is more! This year, the High Tea is a fundraiser for Canterbury Tails Animal Rescue.
Menu:
Rhubarb & Ginger Triffles
Sausage Rolls
Mini Cupcakes
Ginger Crunch
Chocolate Truffles
Scones
Pea Spirals
Tan Square
Sandwiches
Mini chocolate chip cookies
Plus a special surprise item!
About Sharlene
Sharlene Wilson from Canterbury Tails Animal Rescue will talk about her experiences running an animal rescue sanctuary. They have taken in animals themselves and found forever homes for many. Sharlene will share some inspirational stores and how the animals have changed the lives of those around them.
About Canterbury Tails
The only difference between an animal that is cuddled and one who is farmed is the human in their lives.
We are a small family run animal rescue and sanctuary in the South Island of New Zealand.  Our small size is an advantage as we don't have staff or land costs to contend with which means donations go 100% to helping animals. To housing, food, welfare, transport and advertising to find new homes.  Since 2017, we've taken in "pets" as well as animals destined for the freezer and found safe forever homes for many others. We decided that by working with others and asking for help, together we could be the change in more lives, animal and human, and that is why we ultimately decided to launch Canterbury Tails Animal Rescue and Sanctuary. Founded in 2017 and registered as a charitable trust in 2020.

Music provided by Grace Stainthorpe and her partner, Callum Margetts.
Music wields both of these musicians with passion and mania; from lilting folk and heart wrenching melancholy from the violin, to the inferno of a slow burn in the guitar. Callum and Grace are part of the Christchurch music scene, and will play a mixture of bohemian funk and folk on the violin and guitar. There may even be a banjo!
PARKING: Please remember to park on the street as cars parked in residents car park will be towed.
Please note that photos included may not be a true representation of what food will be served.
Sold out!